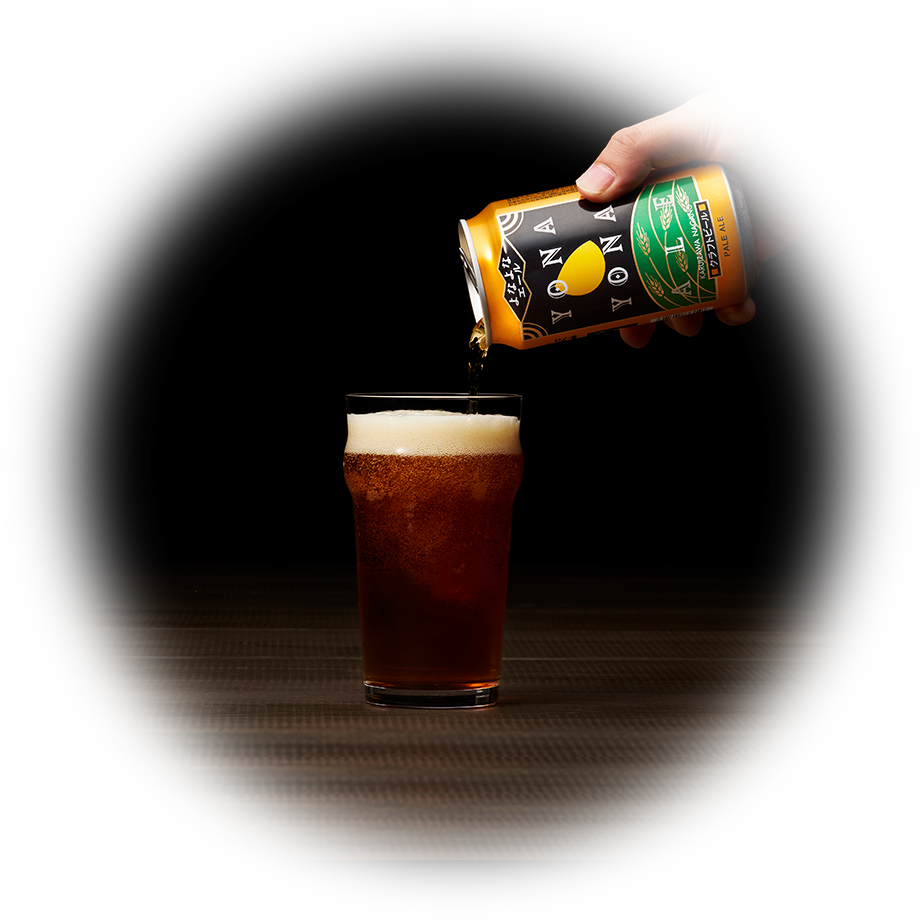 Extravagant aroma of hops,
gentle sweetness
and bitterness
Tip your glass and join us tonight to experience the unique story of Yona Yona Ale.
It begins with citrus-evoking aroma of cascade hops, followed by balanced sweetness and bitterness of caramel malt gently satisfying the palate. The aroma lingers even after travelling down the throat, and the "returning aroma" through the nose will leave you feeling relaxed.